STOP LEAVING MONEY ON THE TABLE
Go beyond segment-level analysis and gain insight in to what drives each individual customer.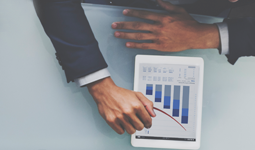 Product and Brand Leaders
From successfully executing product launches to growing market share for mature brands, a brand manager's time is both valuable and scarce. Despite so many resources spent on analyzing brand performance, brand leaders struggle to get answers to their most pressing business issues quickly.
With our advanced analytics platform Enginologi simplifies how product and brand leaders derive actionable insights from their data, reducing time and money spent on commercial analytics, streamlining the launch process and increasing the value of established brands.
Directors of Analytics, Customer Engagement, and Data Strategy
Today's analytics and data sourcing organizations face high expectations to deliver insights to help brand teams grow sales and save costs. Additionally, it is often very challenging to find the individuals with the combination of analytical skills and business acumen to provide actionable recommendations to support brand success.
Enginologi empowers business analysts to obtain the results of very complex and powerful analytics without the use of SQL, SAS or R. By simplifying the analytics process, our platform enables you to automate routine analyses and focus on finding staff who can ask the right questions about your business to provide critical insights when needed.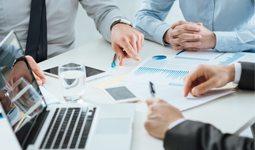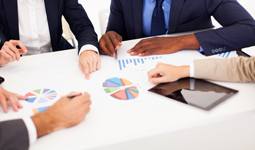 Marketing, Sales and Commercial Operations Leaders
Pharma, biotechnology and medical device companies spend billions of dollars on marketing and sales. Traditional promotion response estimation and optimization at the segment level leads to missed opportunities to optimize content and channel at the customer level.
Enginologi helps fill important gaps in customer profiles related to particular message and channel responsiveness. Utilizing our technology, marketing and sales leaders can leverage one-on-one marketing and sales execution capabilities to save headcount while pinpointing where and how to accelerate uptake.

Country President (Top 10 Pharma)

Country President (Top 10 Pharma)

"Thank you for working with my team to build the first $1BN product in our geography."

CEO

Medium Size Biotech Company, Germany

"Precise information about how to win with each individual customer is the foundation for our success in an increasingly competitive and complex market place"

Director Promotion Optimization

Top 10 Pharma Company, USA

"When the launch of one of our key products stalled, we deployed Enginologi's solutions to precisely pinpoint where and how we can accelerate uptake. We identified opportunities that allow us to double our growth."

Senior Director

Top 5 Biotech Company, USA

"We had a challenge in finding sufficient analytical talent with both strong technical and business skills – with Enginologi we did not have to. Their technologies could easily be used by our business analysts and turned data into actionable recommendations."

VP Customer Engagement

Large Pharma, Japan

"We decided to drop the promotion of one of our mature brands to free up capacity for a launch product. Enginologi's technology convinced us to promote both products in a synergistic fashion and protect the core business while accelerating the growth of our next gen blockbuster."
Start increasing sales today.